When you have Hong Kong travel and buying electronic products, you should know the following traps.


1. suggestions not to buy electronic goods in nathan


I have reached from China Canton fair to Hongkong for Tour. i have a plan to buy a Camera . I visited the Shop which was displaying ,the brands cannon , Nikon etc. After the Visit i started to check different models of the camera . The models what i supposed to chose had a great facilities but the sales person says why you are taking the lower version , and he offered me NIKOn cool Pix L310 model, which seems to be good. I agreed to take the camera. The shop keeper started to me to pay the amount as i sayed i will buy and he forced me with this trick ,that i got confused. At the night when i am back to hotel i checked in net that the price what i have paid him was 30% hike what is available in India . So dear friend my suggestion to you all who is going 2 come to Hongkong for visit , to never buy Electronics Goods in any shop of Nathan Road . The best option to buy the Electronis goods is to by in Fortees .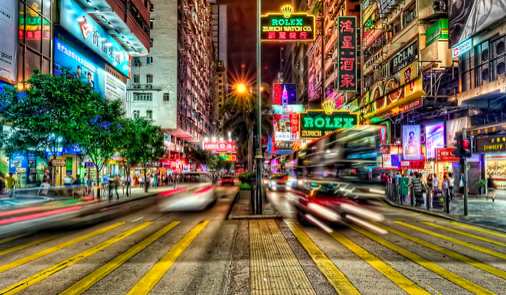 Go for shopping in Mongkok , the peoples there are good and They dont usually cheat the tourist.


Second thing should be good in bargain in Hongkong . Then should buy the good items in best Rates.


Unique Suggestions: Never sign any Tax Invoice or documents when you have bought any things from Nathan Road shops . In this form they get you agreed that you have read all the terms and conditions and the goods once sold wont be exchanged or return.


Fun Alternatives: better check website about the particular product what you want to buy in Hong Kong in Net
or in the country you are coming from . In the Hong Kong market before buying check atleast 10 shops , compare the rates . take alteast one day to compare the prices what u have got from different shop , then next day decided any buy the goods.


2. electronic store at nathan road shop


i went to Hong Kong (Hong Kong city guide) for a few days, on my last day, i went for a walk and saw the store, got interested in a product they were selling. I didn't see the store nam, only large signages of brands. the displays did not have prices on them and the price i inquired was cheaper than all others i went to. but still i missed the "hints" that this was one of those traps i've read about. when i said i was going to buy the product the guy ordered one of his guys to get a stock. then went on to start writing a receipt, and asked for the money, i gave him the money and he started making small talks, then he offered me a newer product similar to what i was buying offering it cheap, i noticed that the box has no brand. when i noticed that he had put away the receipt he was writing, and that it was taking too long to get the stock, i realized that i'm being ripped off. I tried to squirm my way out and get my money back, when they realized that i've caught on to their scam, the guy i was talking to and another guy started to shout at me saying things like I'm a cheat, why I gave my money but not gonna buy, that was my money was fake etc.. I noticed that they were doing everything to anger me maybe hoping i'd walk out or give them a reason to toss me out of their store, i stayed seated and we were shouting at each other until a Japanese tourist walks in, saw us then walked out again, I then started shouting that they are cheating me just because I'm a tourist. this kinda stopped them both and the guy i was talking to just threw me back my money and told me to get out quick, probably afraid i'd scare off more tourists. i took my time to pick up and count my money before leaving the store, by then the two guys were nowhere to be found in the store. it was a really close call, and a reminder to pay more attention to warning signs.


Fun Alternatives: try Mongkok instead, bought a camera at wing shing, the service was good, the salesman showed me everything about the camera, whats included in the package, and took my money only after giving me the item and the receipt. Fortress seems like a good store too.


3.BEWARE OF WELLTIME AV CENTRE SHOP


Please take heed of these warnings about the shop called WELLTIME AV CENTRE. I wish I had known before I bought from them. I was guaranteed the Nintendo Wii I bought (at an inflated price) was compatible with Uk, it would play copy games and never have to buy a game again as they could be downloaded. It is a USA model and does not play copies. The receipt states "No Returns" so you have been stung. The salesmen are aware you are a tourist and will not be able to return and complain so they are nothing more than con men. Don't be one of their mugs - shop elsewhere and preferably not in Nathan Street where you can buy something after visiting Hong Kong scenic spots.


4. Chain Stores are always honest


Always heard of poor tourists buying overpriced electronic products. Well, as a smart consumer, one should at least check out the price at your home country if he plans for buying a DC or DigitalCam. But what if the shopping spirit suddendly glows? Don't worry. Remember, chain stores don't lie. Fortress, Boardway, Thai Lin, Chung Yuen and Gome are all reliable chain stores, where prices are listed clearly but there are often complimentary cartoon towel or memory cards. And more importantly, they are absolutely honest. Honest on stock availability, actual quality and prices. Moreover, staff speak good English.




And if you are buying cell phones, there is one more reason to go shop in chain stores. Second-hand cell phone trading is very active in Hong Kong and cell phones come in variants in the market--not only imported with or without license, but some might be "recombined"--with parts from different cell phones of the same model. You may expect mysterious accident that can draw from such cell phones...


Unique Suggestions: If you can read Chinese, buy an electronics goods magazine in any convienience stores to check the market prices of the latest products; Avoid any electronics store with no name of the shop; Follow the locals; Never give your credit card to the shopkeeper unless you see the actual operational product to be sold to you.


Fun Alternatives: Chain store and chain store. Smaller stores in major computer malls in Sham Shui Po and Wan Chai are often honest and cheaper than chain stores, though you might need more local knowledge to visit them.


Don't challenge the trap. And the language barrier.


You should consider the above for your affordable China tours in Hong Kong.