1. Hong Kong
Located on the southeast coast of China, Hong Kong is also known as the Oriental Pearl or Shopping Paradise. It consists of the Hong Kong Island, the Kowloon Peninsula, the New Territories and 262 outlying islands. Being a famous center for international finance and trade, this vibrant metropolitan city aesthetically combines different cultures with Chinese traditions.


The top attraction of Hong Kong is Victoria Harbor, a world-famous natural harbor situated between the Hong Kong Island and the Kowloon Peninsula. The Victoria Peak, Hong Kong Island's highest peak, offers a magnificent view of the harbor and the mega skyscrapers along its shores, especially in the night when all buildings are lit up. The other not-to-be-missed attractions include the Wong Tai Sin Temple, Repulse Bay, Ladies' Street (Ladies' Market), the Ocean Park and Disneyland. Join in Hong Kong tour package. You will have a comfortable and happy journey.
Travel Tips:
Best time to visit: October to March
Local snacks: Spicy fish ball, egg tart, steamed rice rolls, steamed pudding cake, chicken cookie
2. Tibet
Lying on the Qinghai-Tibet Plateau, Tibet is dubbed the "Roof of the World" with an average elevation of more than 4,000 meters. This wonderland is a world-famous and dreamed-about destination for its spectacular ever-changing landscapes and mysterious historical and cultural relics.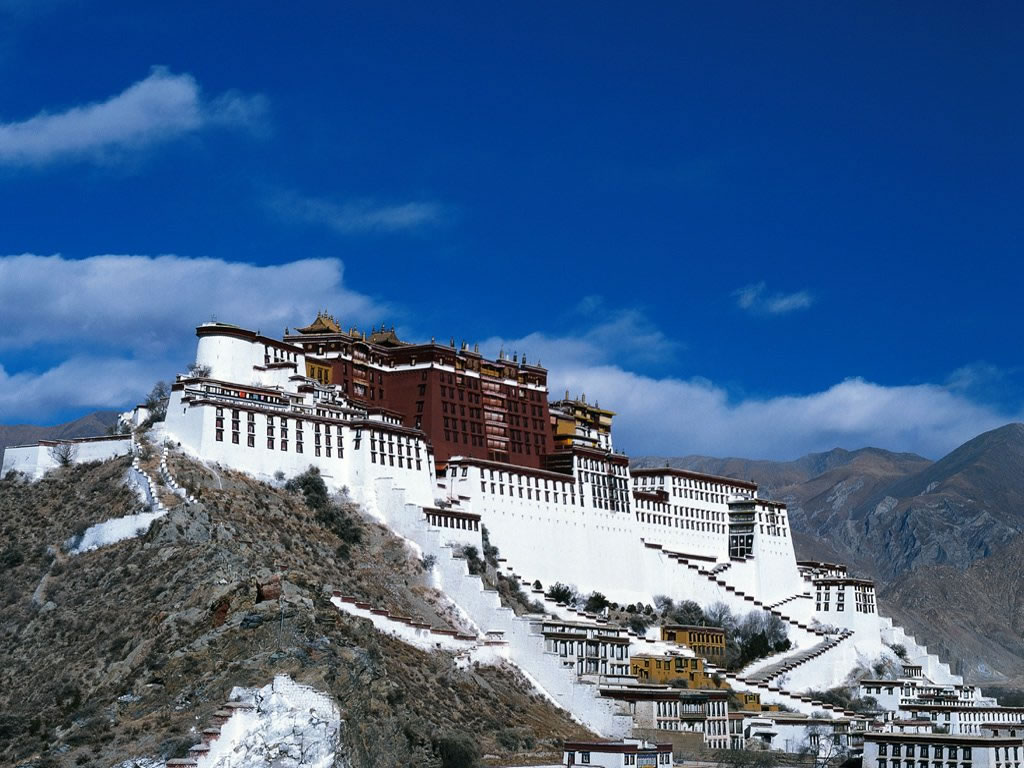 Tibet's capital city Lhasa is surely the top attraction for tourists' Tibet tours. As an ancient city dating back 1,300 years, Lhasa is home to the magnificent Potala Palace, Jokhang Temple Monastery and Norbulingka (Garden of Treasures), all listed as world heritage sites. Tibet boasts 11 mountain peaks towering over 8,000 meters, of which, the 8,848-meter Mt. Everest, the highest peak in the world, offers the most breathtaking views. Other must-see attractions include the Heavenly Lake Namtso, Yarlong Tsangpo River and Tashilhunpo Monastery.
Travel Tips:
Best time to visit: June to September
Transportation: Fly to Lhasa from Beijing, Shanghai, Chengdu or Kunming. Travelers can also take the train from Beijing to Lhasa.
Local snacks: tsampa (roasted barley flour), Tibetan butter tea, yak meat and yoghurt
3. Hangzhou
Hangzhou is the capital city of southeast China's Zhejiang province. Dubbed the "Paradise under the Heaven", the city is well-known in the world for its splendid natural scenery and numerous historical relics. The West Lake is undoubtedly the most renowned attraction in Hangzhou. Surrounded by rolling mountains on three sides, the lake is like a glittering pearl under the blue sky, enthralling tourists with its stunning natural beauty and cultural heritage.


Near the lake is a scenic area which comprises many notable spots, including the Solitary Hill (Gushan); Mausoleum of General Yue Fei, a hero in the Song Dynasty (960-1279); and the Ling Yin Temple, one of China's largest Buddhist temples. Tourists can also pay a visit to the Hefang Old Street for various kinds of souvenirs, silk, and renowned Longjing Tea.
Travel Tips:
Best time to visit: Spring and autumn
Local snacks: Beggar's Chicken (chicken stuffed and wrapped with layers of lotus leaf, and roasted in clay), West Lake Fish in Vinegar Gravy, Dongpo Pork (braised pork created 900 years ago by a famous Chinese poet Su Dongpo), and West Lake Water Shield Soup.
All these luxury destinations off you a very different travel experience by comparison with Silk Road adventure.