Looking at a tourist map of Sichuan, you may find a lot of places to your liking. Don't know which one to choose? Then the following give you top Sichuan attractions for your China tour.
1. Jiuzhaigou Valley
Jiuzhaigou Valley is a nature reserve and national park located in the northern part of Sichuan Province. It is part of the Minshan Mountain range on the edge of the Tibetan Himalayan Plateau, extending over 72,000 hectares.
A branch of the Baihe River, the upper stream of Baishuigou Valley, Jiuzhaigou Valley was named after the nine Tibetan villages located along its length. With an elevation ranging from 2,000 m to 4,500 m, the valley is covered by primary forests and 108 lakes. It is known for its crystal lakes, multi-level waterfalls, colorful forests, snow-capped peaks and Tibetan culture. Over 140 types of birds can be found in the valley, together with many other kinds of endangered animals and plants, including pandas and Sichuan Takins.


Thanks to its beautiful landscape, Jiuzhaigou Valley has been branded a "fairytale world" and a "fairyland on earth." In 1992, UNESCO put the area on its World Heritage Site List and in 1997 named it a World Biosphere Reserve. Sichuan is not far way from Yangtze River. If you are stuck for the idea where to go after visiting Jiuzhaigou Valley, you can choose to have a Yangtze River tour.
Admission: 220 yuan (US$34.77)/person (summer);
80 yuan (US$12.64)/person (winter)
2. Mount Emei
Sitting on the western rim of the Sichuan Basin, Mount Emei is a scenic area in Emei City, stretching over 15,400 hectares. Its highest peak is Wanfo Peak, with an elevation of 3,099 meters.
Mt. Emei has a steep terrain and boasts some great natural scenery. It is covered by more than 3,000 kinds of plants, including a number of rare trees. Groups of monkeys are often seen by the mountain roads, looking to get some food from the travelers.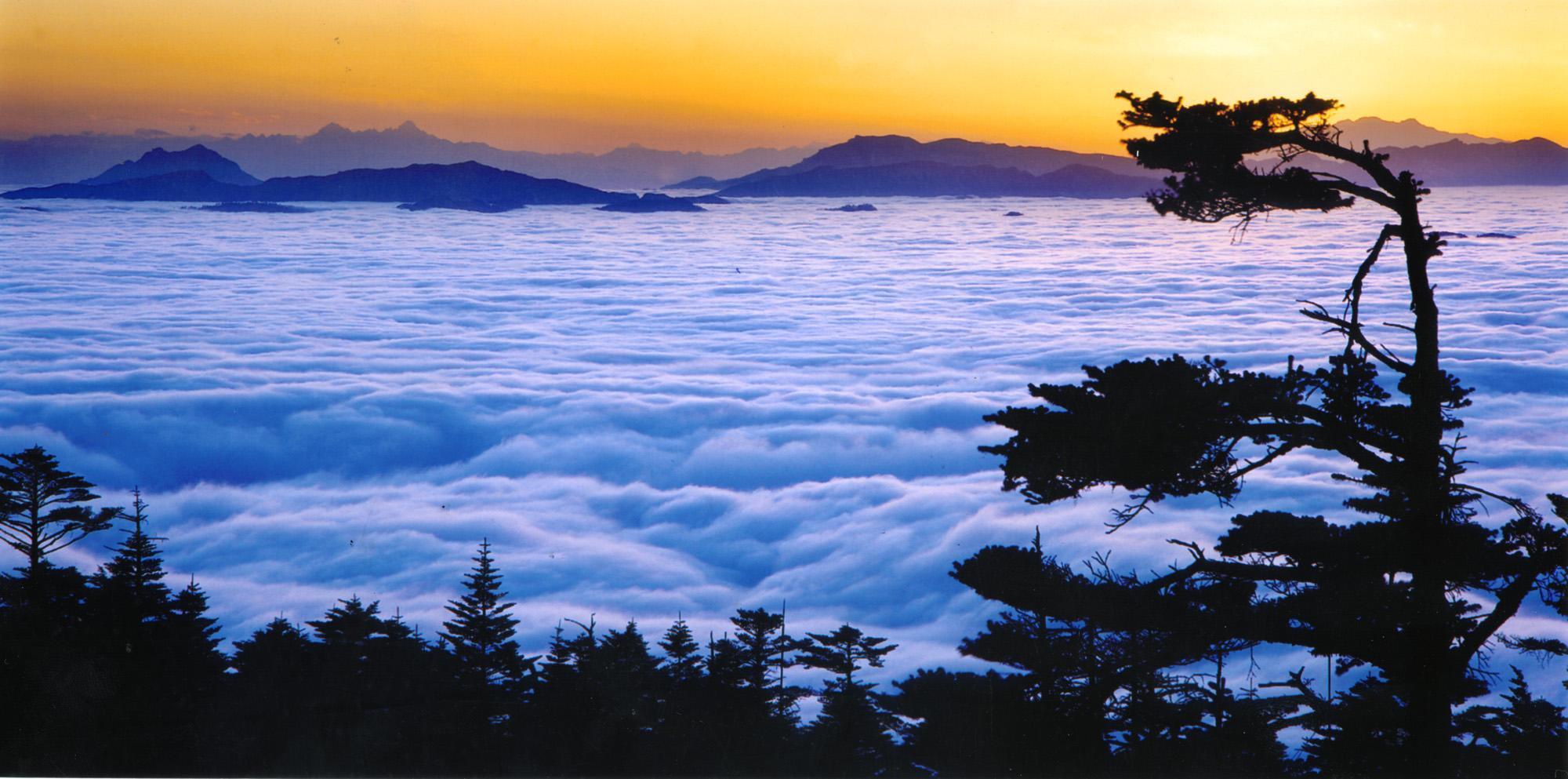 As one of the Four Sacred Buddhist Mountains of China, Mt. Emei features some 26 temples, including 8 major ones, which frequently hold Buddhist ceremonies. Mt. Emei was made a UNESCO World Heritage Site in 1996.
Admission: 150 yuan (US$23.7)/person (summer);
90 yuan (US$14.22)/person (winter)
Sichuan is always contained China tour packages which will make you have a different travel experience.